July 25, 2022 - We could not have asked for better news to arrive in the peak season as Eurostat reveals Croatian bathing water quality is the best in Europe based on EEA data from 2021!
Eurostat (European Statistical Office), the Directorate-General of the European Commission, released data on July 4, 2022, revealing the bathing sites with excellent water quality by locality in the European Union. The data was taken from the European Environment Agency (EEA).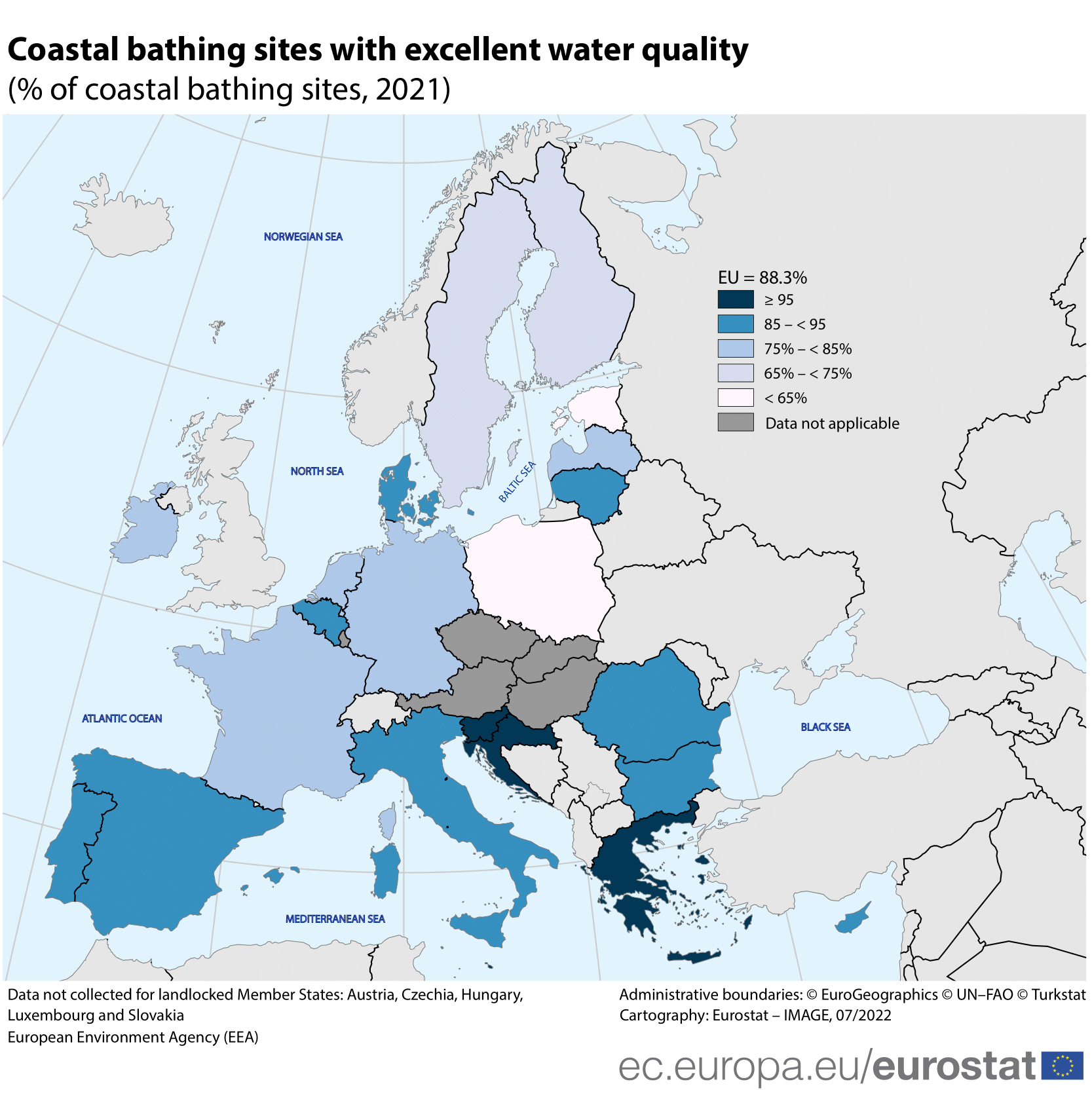 "The indicator measures the number and proportion of coastal and inland bathing sites with excellent water quality. The indicator assessment is based on microbiological parameters (intestinal enterococci and Escherichia coli). The new Bathing Water Directive requires the Member States to identify and assess the quality of all inland and marine bathing waters and to classify these waters as 'poor,' 'sufficient,' 'good,' or 'excellent,'" reads the Eurostat website.
Looking at 27 European Union countries, excluding the landlocked Czech Republic, Luxemburg, Hungary, Austria, and Slovakia, Croatia tops the list, recording bathing sites with an impressively high water quality of 99.2% in 2021.
In second place is Malta with 96.6%, Greece in third with 95.8%, and Slovenia in fourth with 95.2.
In 2020, Croatia lost out to Cyrpus, which recorded a perfect water quality score of 100%, though Croatia did come in second with 98.8%, followed by Greece with 97.1%. In the years prior, Croatia's bathing water quality was 98.4% in 2019, 95.6% in 2018, and 95.8% in 2017. Croatia's lowest water quality in the last decade was recorded in 2013 when it was 95.4%. And even that year, it finished 4th place!
It is interesting to note that Italy's bathing water quality has gotten worse in 2021 - recording 88.1% in 2021 and 88.7% in 2020. Italy is just under the overall EU average for bathing water quality, which is 88.3%.
You can find all the data on the bathing water quality in Europe on the Eurostat website.
For more, make sure to check out our dedicated lifestyle section.