June 19, 2022 - You have probably heard that Istria is a culinary treat, but what are the dishes to try? 10 Istrian gourmet specialities not to miss.
If you ever find yourself in Istria, don't miss on a chance to indulge in some of the truly best foods this region has to offer. And if that happens to be in wintertime, make sure you start with the so-called istarska supa. Though it is often mistakenly referred to as Istrian soup, this is, in fact, a hot beverage made by flavoring lukewarm red wine (typically Teran) with sugar, black pepper and olive oil. The wine is traditionally served in either a clay or ceramic jug, poured over slices of grilled sourdough bread, and the name supa stems from the Istrian dialect word supati, meaning 'to soak,' which refers to an old custom of soaking the bread in wine. Not a meal in itself, but rather a little something to warm you up and get you going, this culinary curiosity perfectly embodies the essence of Istria. To start your gastronomic journey across the region popularly known as Croatian Tuscany, we bring you the list of 10 Istrian gourmet specialities which are not to be missed: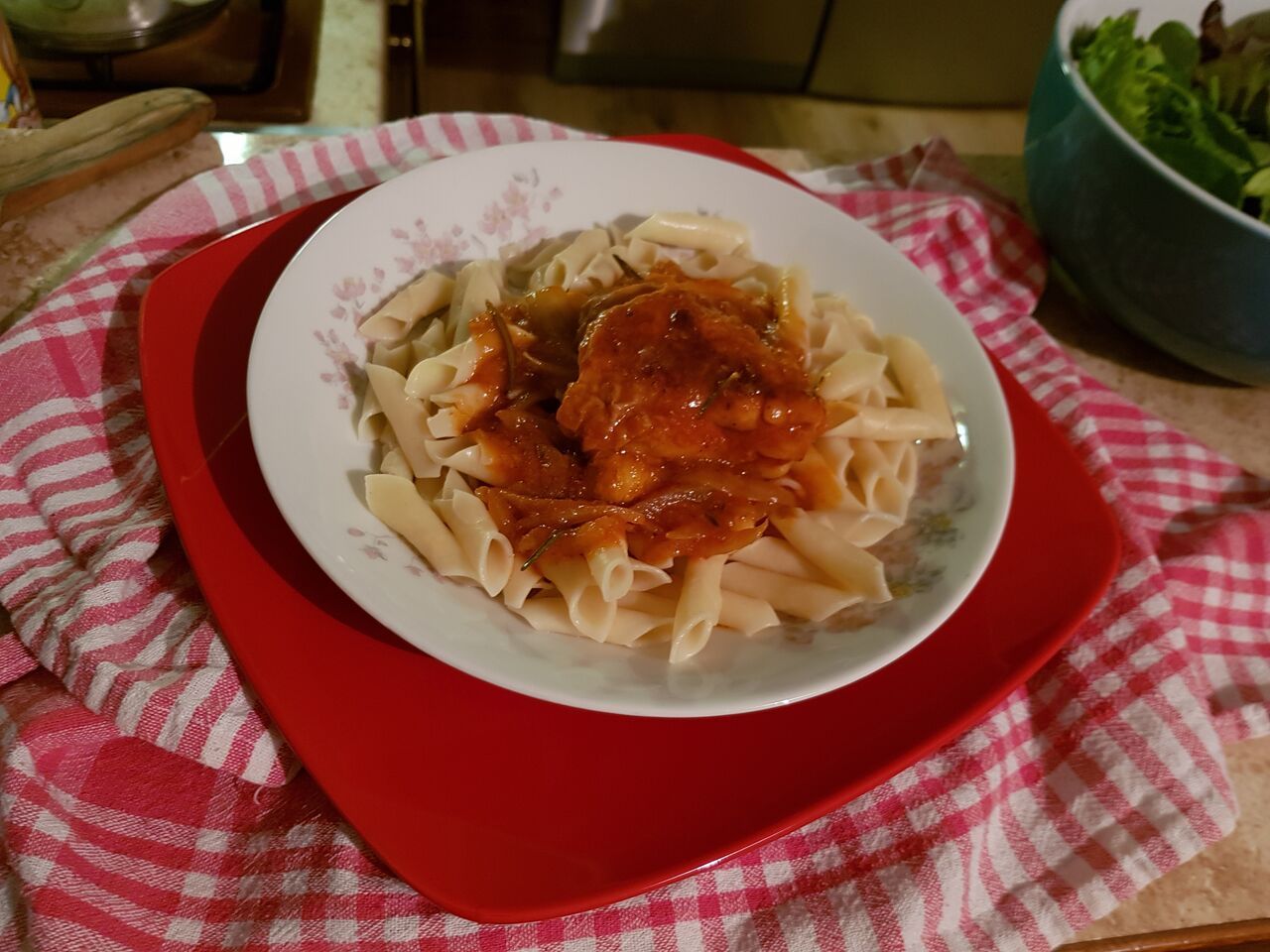 ŽGVACET
The name žgvacet stems from the Italian guazzetto which refers to a braised dish. Though the most common version is one made with chicken, there are numerous other variations of this dish, and you really can't go wrong with trying either one. Particularly tasty are those made with game meat like rabbit and venison. Veal and lamb also make for a good alternative, but probably the most prized and sought after žgvacet today is one made with the meat of boškarin, a free-range ox indigenous to Istria. Regardless of the choice of meat, žgvacet is traditionally served with either fuži (pasta variety), gnocchi (potato dumplings) or cornmeal polenta. This rustic dish was once prepared only for the most festive occasions like weddings or christenings, but nowadays it is one of the most popular Istrian specialities found on menus of a wide range of different eating establishments throughout the region.
JOTA
Winter comfort food at its best, jota is a one-pot dish made by stewing together sauerkraut and/or sour turnip, kidney beans, potatoes, pork sausages, and often a variety of smoke-cured pork meat like belly, ribs, shanks and trotters. This hearty stew is typically flavored with garlic, onion and laurel leaves, though some add even marjoram or thyme. Jota is a staple in virtually every Istrian country-style eatery, and it is one of those peasant dishes that will keep you full without emptying your wallet.
OMOBOLO AND SAUSAGES WITH SAUERKRAUT
Depending on the local dialect, the dry-cured boneless pork loin most commonly known as omobolo can also be found on tavern menus under zarebnjak, zarebrnik, žlumpert, žlomprt, kanica, ribica... In fact, it is often said that every village in Istria has its own name for it, although the method of preparation remains the same across the region. Coated with an aromatic dry rub of salt, black pepper and ground laurel leaves, the whole loin is first cured for at least two weeks before it can be prepared in this dish. Ombolo is then sliced, and either pan-seared or grilled with pork sausages, and served sided with sautéed sauerkraut. Once reserved only for special occasions, this Istrian classic is today found anywhere from typical trattorias and osterias to numerous agritourism households.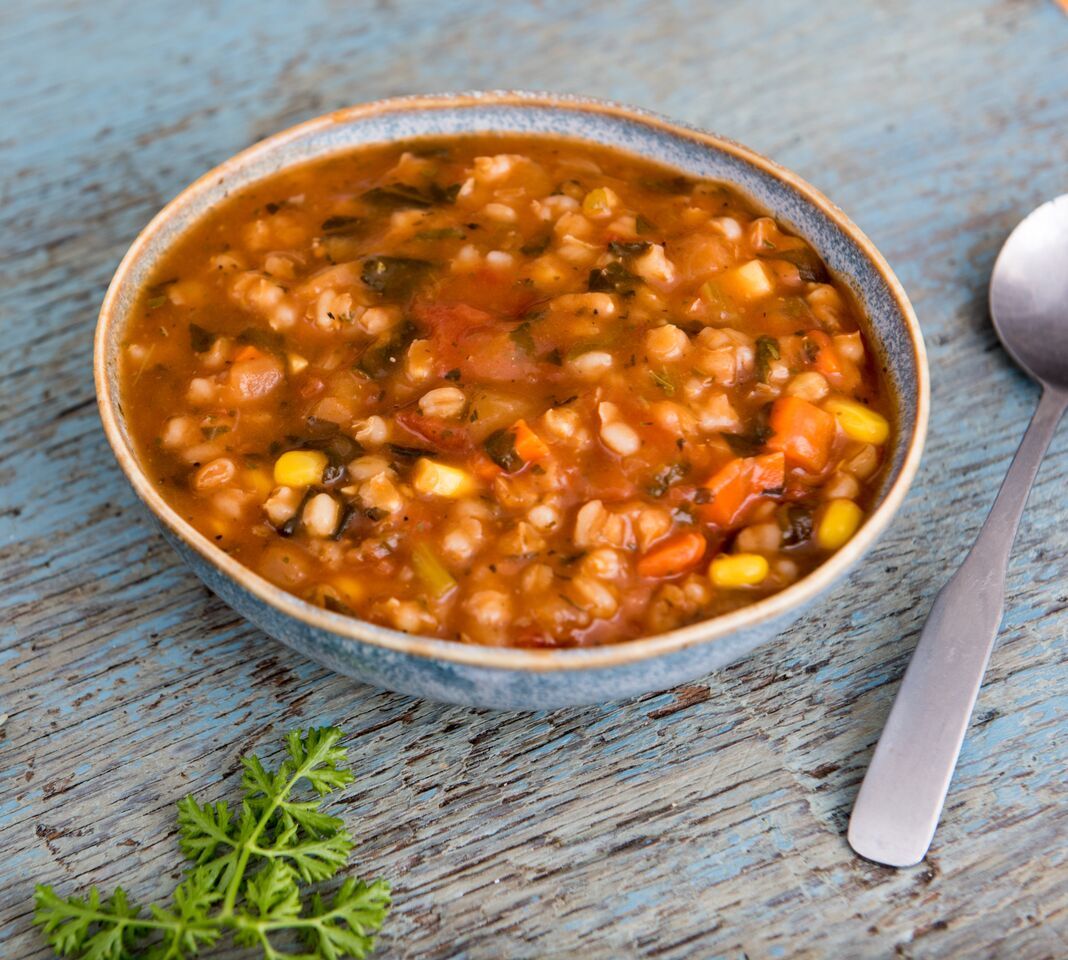 MANEŠTRA OD BOBIĆI
While the star of this Istrian staple is sweetcorn, or bobići in local dialect, the dish itself is merely a variation of the classic Italian minestra, a thick soup of vegetables and most often mixed beans and legumes. This version is traditionally prepared by stewing together red kidney beans, potatoes and sweetcorn with either prosciutto bones or, if available, some cured pork meat. For a truly rich flavor, this minestra is finished off by adding pešt or zaseka, an aromatic coarse mash of bacon fat, garlic and parsley, which is typical for Istrian cuisine.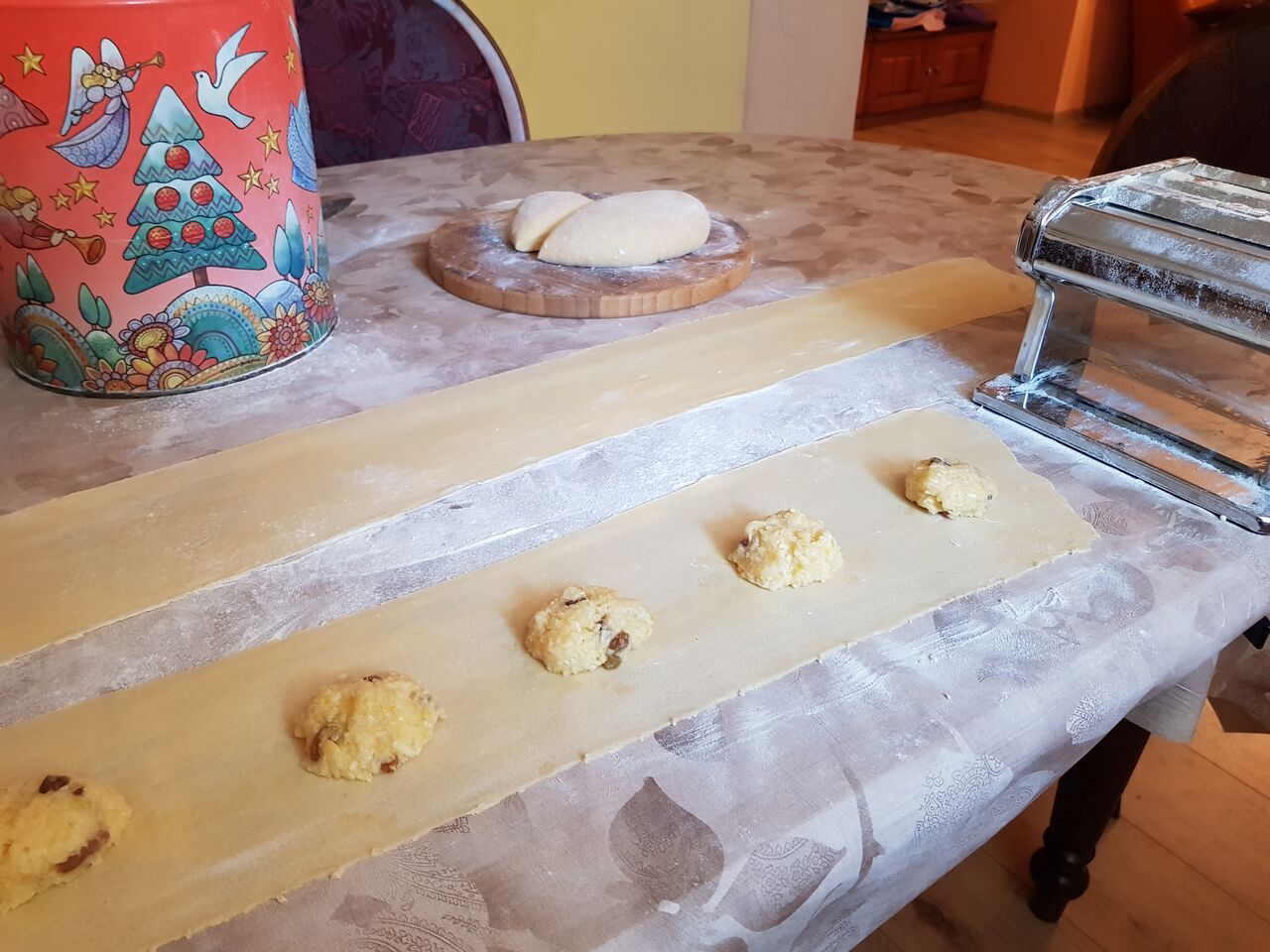 LABINSKI KRAFI
Exclusively emblematic of the town of Labin, krafi are a type of ravioli filled with an aromatic mixture of grated young and aged sheep and/or cow cheese, rum-soaked raisins, egg yolks, breadcrumbs, sugar and lemon zest. In any other part of Istria you can find some type of savory ravioli but in Labin there is only the sweet version of krafi, enjoyed both as a dessert as well as a side to various meat main dishes. Being somewhat labor-intensive and rather expensive to make, krafi were traditionally served only at weddings, topped with chicken žgvacet. Today, local restaurants in and around Labin serve them mainly for dessert, either flambéed or more typically smothered in a salted caramel walnut sauce.
ISTARSKI BRODET
Undoubtedly one of the most popular fish mains, not only in Istria but along the entire Adriatic coast, brodet refers to a rustic fish stew. The dish has evolved from the Italian brodetto and is today found in a myriad of different varieties. In Istria, brodet is traditionally served with cornmeal polenta only, and prepared with the sea bottom-dwelling fish like grouper, conger, monkfish, and squid or cuttlefish. If available, crustaceans also make for a nice addition to this one-pot wonder which is typically flavored with white wine, olive oil, tomatoes, onion, garlic, bay leaf and parsley. And although recipes vary from one place to another, there is one rule for making brodet that everyone agrees on: you should never stir it; only shake it.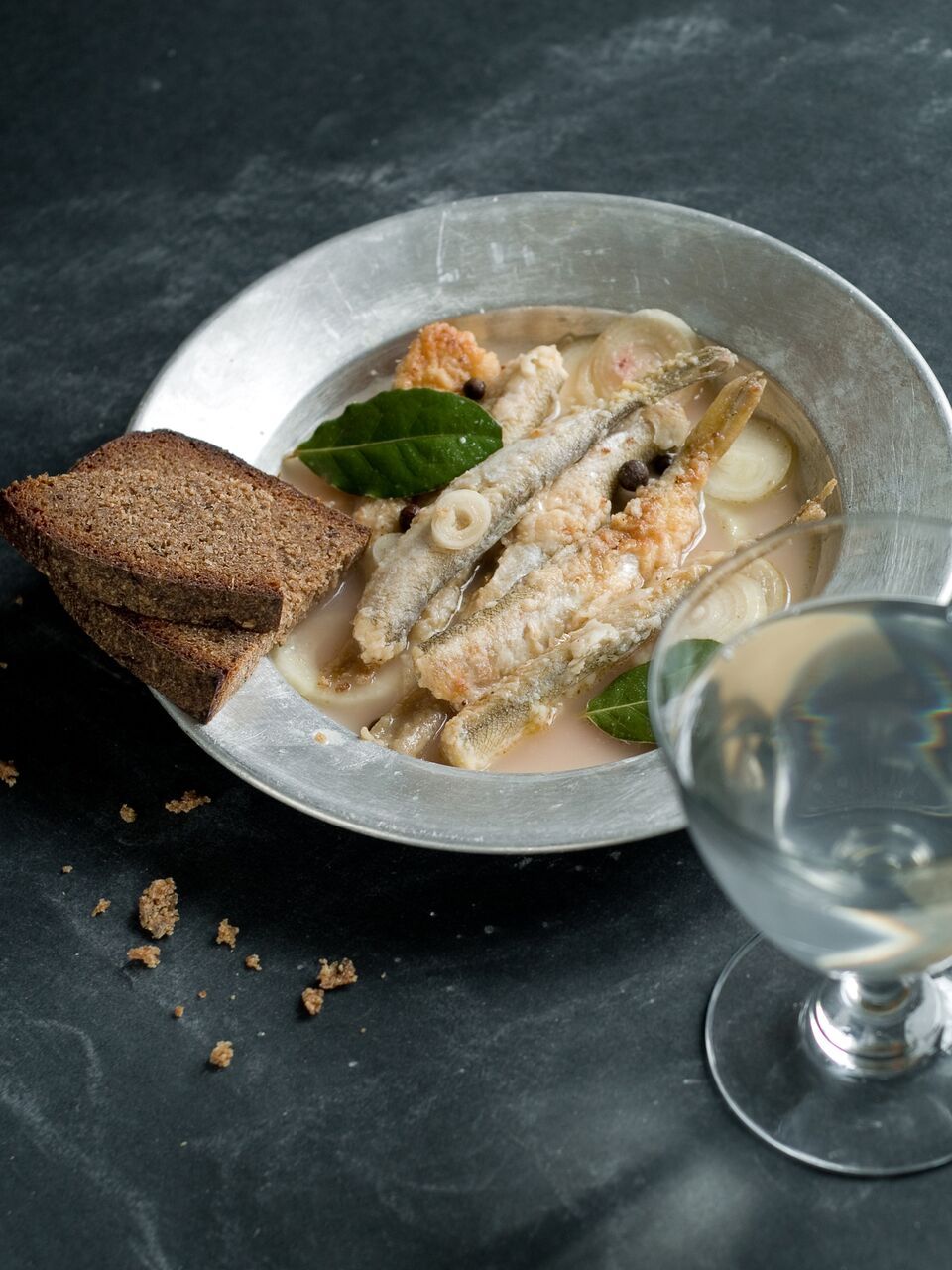 SARDELE NA SAVOR
Like it is the case with many other dishes, sardines marinated in white wine and vinegar were brought to Istria by Venetian merchants and seafarers who developed this centuries-old marinating technique as a way to preserve fish.
However, while Italian version includes raisins, pine nuts and capers, here in Istria, sardele na savor are traditionally made with onions only, and the finished dish is flavored by adding garlic, peppercorns, bay leaf and rosemary. A popular appetizer, the dish can be found not only in coastal parts of the region but also in the Istrian hinterland.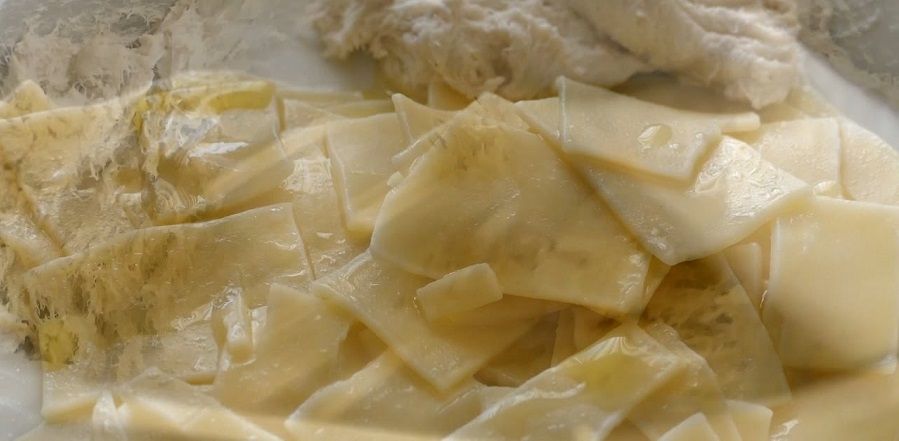 PASUTICE
An essential part of every traditional Istrian Christmas Eve spread, pasutice are a simple square-shaped pasta variety typically served with either salted anchovies preserved in olive oil or the creamy bakalaj na bjanko, originally also a Venetian specialty best described as salt cod paté. As an alternative, pasutice are often enjoyed paired with sautéed savoy cabbage.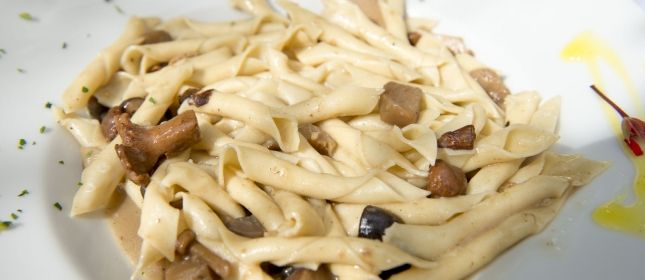 (photo credit - Colours of Istria)
FUŽI
This traditional Istrian pasta variety is recognized as the trademark of Kanfanar though it is omnipresent throughout the peninsula. It originated as a variation of the square-shaped pasutice but with the two opposite corners folded, and while pasutice were typically used for preparing more humble dishes, fuži were reserved for special occasions. They are traditionally served with different meat-based sauces including žgvacet, or the prized Istrian truffles.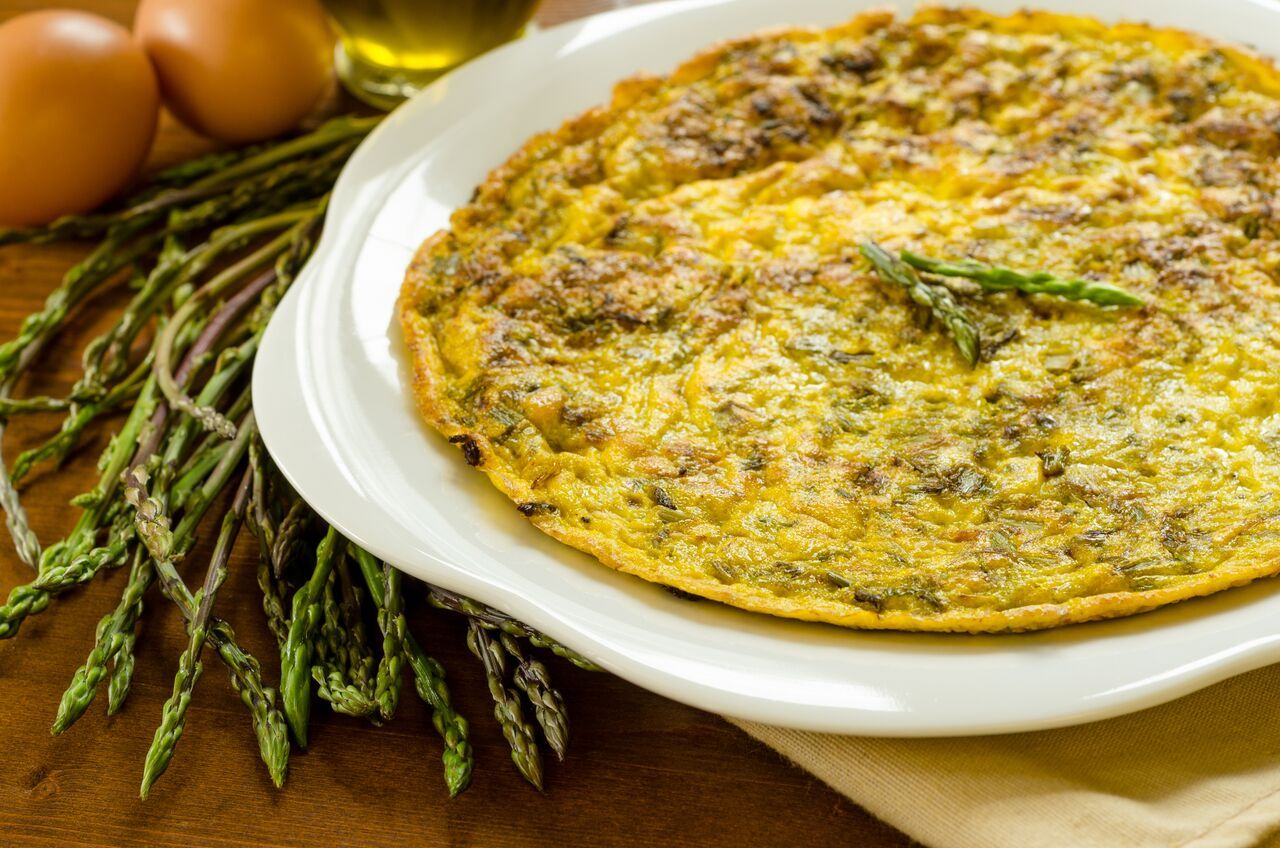 FRITAJA OD ŠPARUGI
Come spring, you don't want to skip on the delicious wild asparagus which are abundant in Istria and particularly favored along its east coast. Though there are countless ways of preparing the so-called 'queen of Mediterranean woodlands,' one of the most popular recipes is also the simplest one: fritaja, which is a local word for frittata, of course. This delicious omelette-like dish is sometimes made with the addition of black bryony, the more widespread and thus less prized cousin of wild asparagus.