May 31, 2023 - Zadar Burger Festival is starting this weekend! From June 2 to June 11, King Petar Krešimir IV Coast will be the stage of the most popular burger festival in the region, organized by the creative agency Kokoš ili Jaje, a team of passionate gourmets and event masters who, among other things, created Fuliranje and the Burger Festival in Zagreb.
As Antena Zadar writes, this is the most relevant and most visited regional street food festival, annually welcoming about 150,000 visitors who eat more than 40,000 burgers and drink 15,000 liters of beer over the 11 days. In the six years it has taken place, this Burger Festival has greatly contributed to the development of the burger scene, significantly raised the quality standard of burgers throughout Croatia, inspired the local and national street food scene, and encouraged other cities to start Burger Festivals.
"Our goal is to bring the success of the Zagreb Burger Festival to Zadar and create new gastronomic content for the city with the most beautiful sunset," said the organizers, who arrive in Zadar with a carefully selected team of chefs, cocktail masters and DJs.
Zadar Burger Festival
At the Zadar Burger Festival, visitors will find ten booths, and seven gastronomic wizards will present themselves with their delicacies created specifically for the Festival.
In addition to Institut za Burgere by Mate Janković and Chefs Burgera by Ivan Pažanin, which we are sure will delight visitors and inspire the local street food scene, Full Circle by Marko Palfi is also coming to Zadar, presenting four burgers: its well-known classic - Smokey D, Decadent, Mediterranean, and Veggie Beyond burger. The genius 4 Burgers will also be there - their smash burgers are unique in the way they are made: balls of ground beef are formed, and then, as soon as they reach the grill, they are pressed or broken into a thin patty with a burger press. This creates additional browning and flavour while retaining the juiciness of the patty. There will be four types of these burgers: Original, Bacon, Smoke Jalapeno and Chicken.
All fans of somewhat different flavours and ingredients based on plant products will be happy to hear that Beg's Plant Based will also be at the Zadar Burger Festival, presenting his burgers made exclusively from plant ingredients. After delighting the visitors of Fuliranje with his specialities such as Sarmica, Beg's Cheeseburger, Beg's Santa Balls, chilli and Mac&Cheese, he will present four burgers at the Zadar Burger Festival, and everyone is invited to taste them, whether you are a vegan, vegetarian, flexitarian or die-hard meat lover.
The colours of the host city at the Festival will be represented by the unsurpassed street food start-up from Zadar and the geniuses from Picnic Mingle & Fun. They are the best debutantes and winners of two awards at Zagreb Burger Festival 2022, and with their cheerful spirit, they won the hearts of many street foodies throughout Croatia—Picnic Mingle & Fun rides in its "silver beast on wheels" and its great mood. Their equally great burgers and delicious cocktails attract attention wherever they appear. In Zadar, they will present four extraordinary burgers: Blackie Burger, Prawn Burger, Juicy Burger and Snow Burger, along with their sweet potato fries.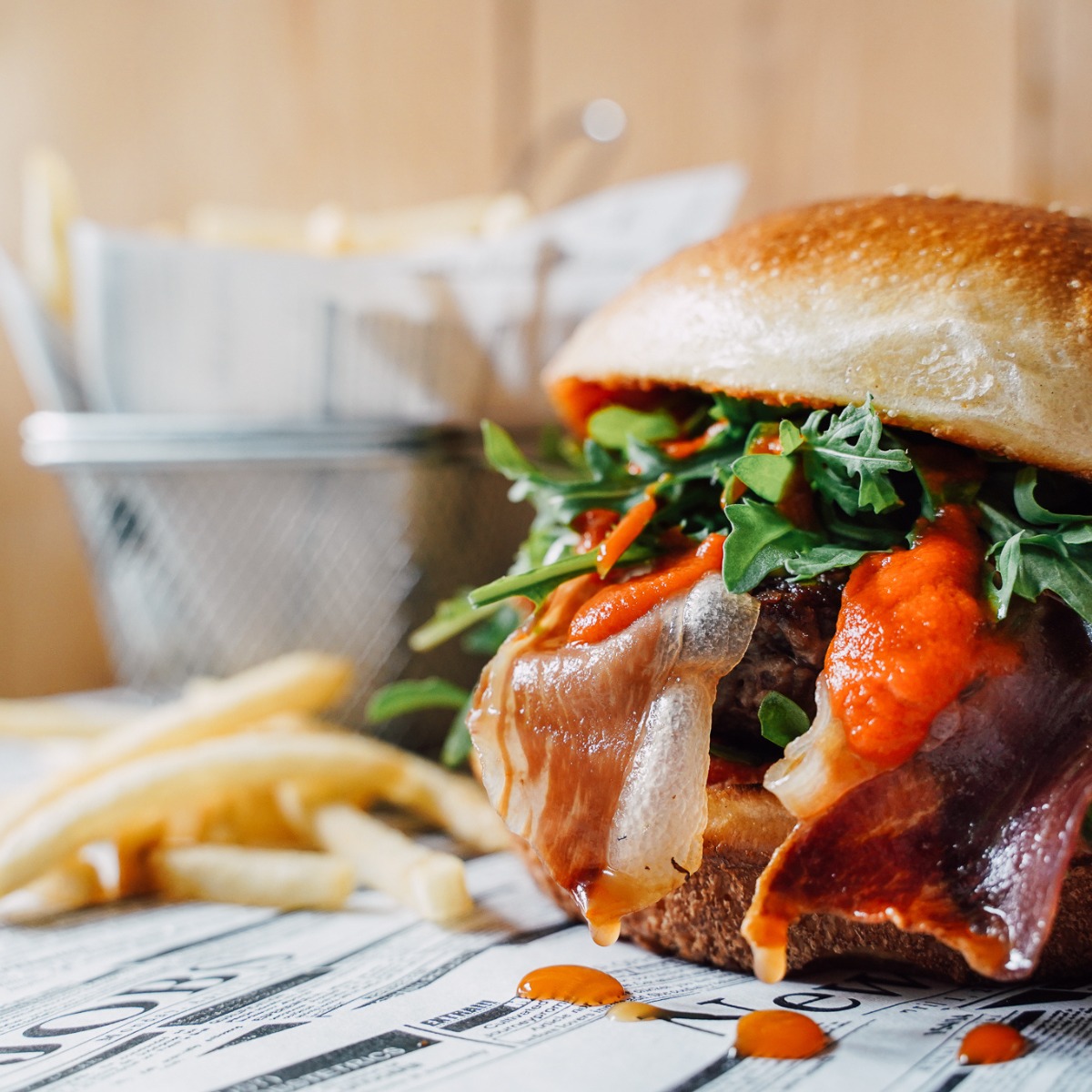 Zadar Burger Festival FB
The local scene will also be represented by the team from Burgers & More with their outstanding burgers, which are already well known to all Zadar residents and those who visit Zadar. Burgers & More will present five delicacies at the Zadar Burger Festival: Deluxe Bacon Burger, Truffle Burger, Rock'n'roll Burger, Italian Burger, and New York Style Burger.
Great burgers pair well with ice-cold Staropramen beer and premium signature cocktails, which all visitors can enjoy at the Central Bar, Gingle Bells and Picnic Craft Cocktails houses.
A carefully designed music program and a great atmosphere are rooted in the DNA of all festivals this creative team organises. Top DJs, musicians, competitions and performances form the creative and attractive backdrop of the Burger Festival. With the support of the Tourist Board of the City of Zadar, we are sure that the Zadar Burger Festival, with its urban music program, modern and contemporary decoration, and above all, positive energy, will give the city of Zadar another quality product that domestic and foreign tourists, as well as the local population, will approve of with a full stomach and take away many good memories with the desire to meet again. So see you at the Zadar Riva from June 2-11 – everybody loves burgers!
You can find out more on the Burger Festival's social networks.
For more, make sure to check out our dedicated Lifestyle section.