April the 17th, 2023 - The producers of Varazdin pumpkin oil won four gold medals at the 62nd Monde Selection in Brussels, a prestigious worldwide product quality competition.
Oils from the Agroprom Patrcevic Oil Company, Andreja Petrovic OPG (family farm), Damir Crleni PG and Cafuk PPP received the highest ratings. The great news was announced on Friday, April the 14th, on the Day of Protected Croatian Autochthonous Products in Uljara Agroprom Patrcevic in Strmec. Experts including chefs with Michelin stars and members of the French Culinary Academy praised and complimented Varazdin pumpkin oils.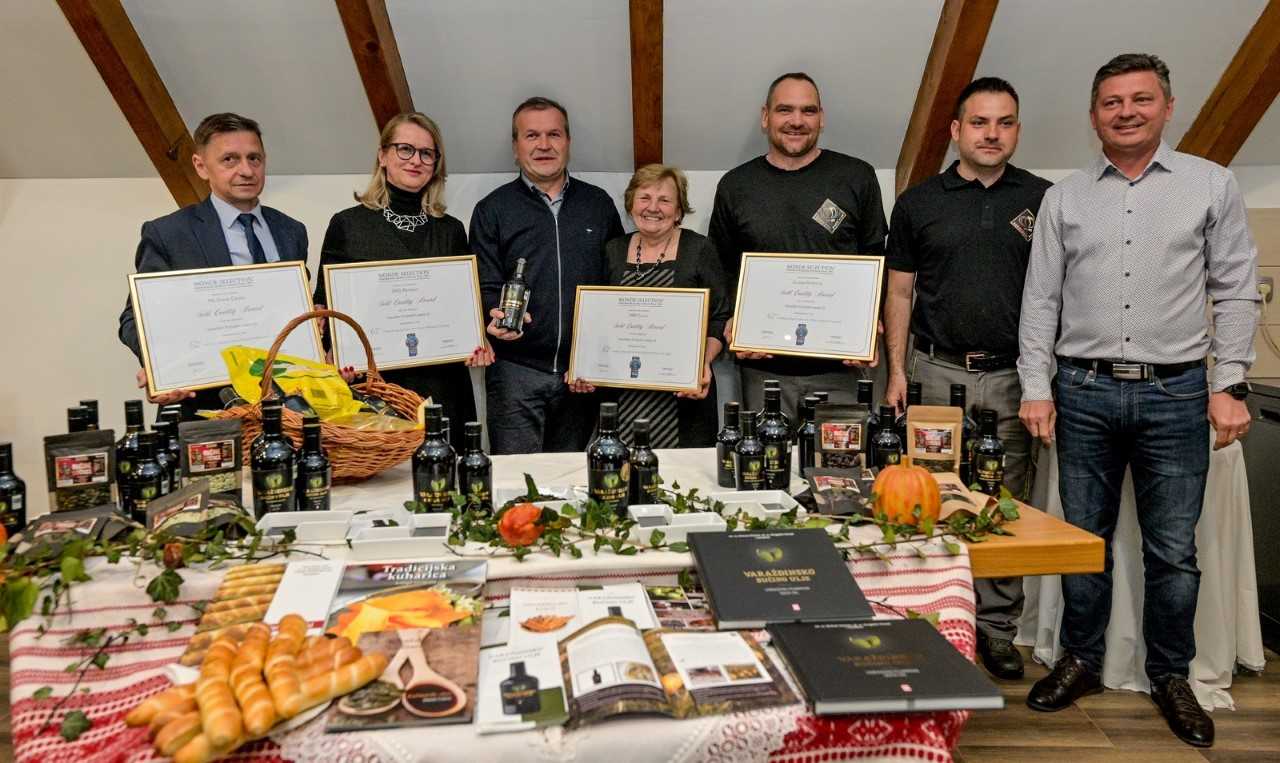 Among more than 3,000 products from around the world, this is certainly a great accomplishment for Varazdin pumpkin oil. Over the past four years, 12 oils from the Varazdin region have been registered, and all 12 have won gold medals. There are as many as 17 protected agricultural and food products in Varazdin County, eight of which are at the European and national level. Varazdin cabbage already has the European quality marks, since 2017, and Varazdin klipic since 2020. It is expected that Varazdin pumpkin oil will also receive formal protection within two months at the European Union level. It means increased value, increased competitiveness, and a higher market price for oil producers.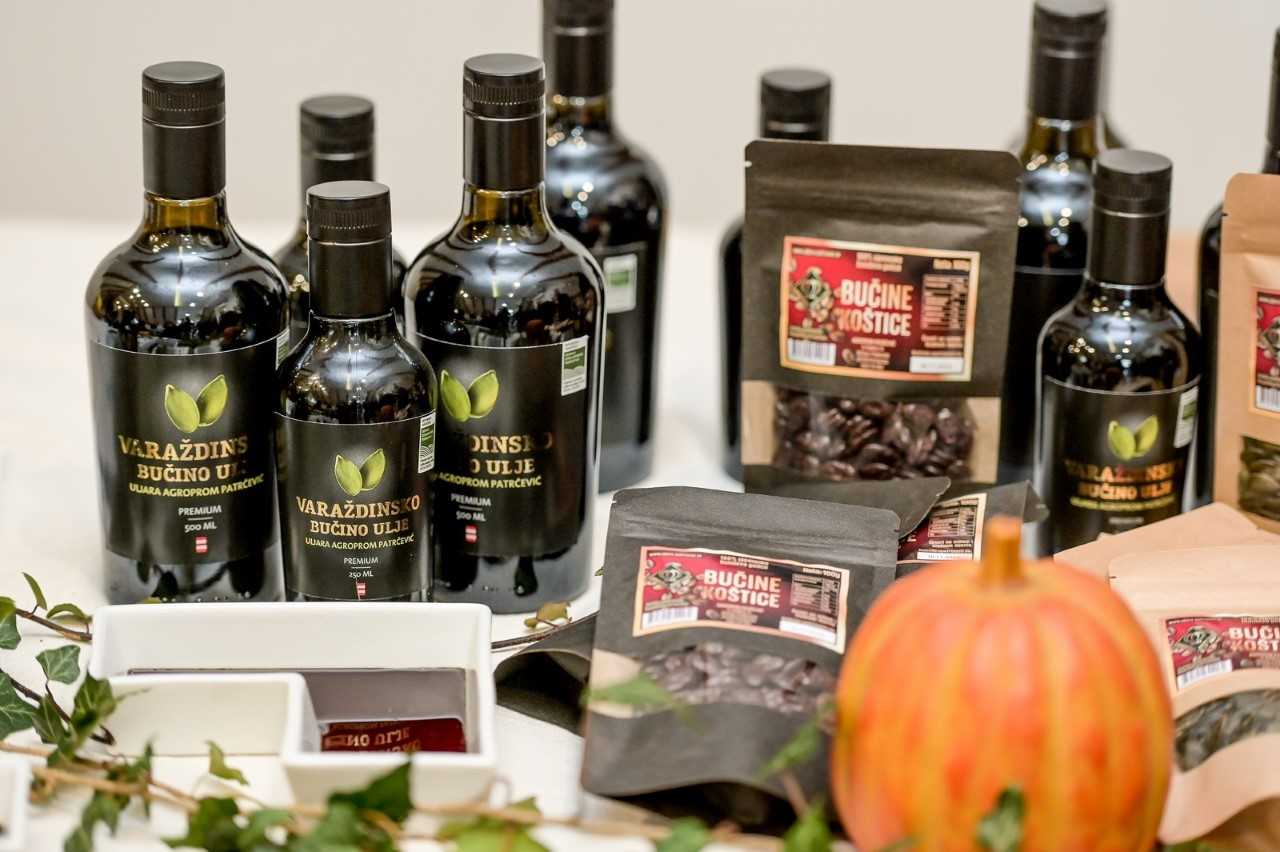 While PPP Cafuk and PG Crleni won gold for the first time in Brussels, Uljara Agroprom Patrcevic and OPG j Petrovic succeeded in doing so for the second time. The Varazdin Pumpkin Oil Association's president and host describes the secrets of the success of Varazdin's "black gold".
''Within the Association, we made a decision that Varazdin pumpkin oil be produced using what's known as the hot-pressed process. It's 100 percent pure pumpkin oil, meaning that it doesn't have the addition of any other, foreign oils. Our "secret" ingredient is a complete commitment to the work at hand,'' emphasised Patrcevic. Members of the Association sell all the Varazdin pumpkin oil they produce, and they plan to expand their production, and as such - their sales.
''When people try Varazdin pumpkin oil, they remember its quality and keep buying it. The customers are the ones who keep us going and give us the incentive to continue doing this business and improve quality levels,'' said Andreja Petrovic.
Damir Crleni, the president of the Croatian Chefs Association, was also proud. ''I wanted to give my own product to gastronomy, which I've been dealing with all my life. I'm glad that some restaurants and hotels in the area of Varazdin and Koprivnica-Krizevci County have Varazdin pumpkin oil in their daily offer, and I hope others will follow their example,'' said Crleni.
The work and effort behind everything is evident, according to Marija Cafuk. ''Varazdin pumpkin oil and Varazdin cabbage are an excellent match. Therefore, we'll continue to strive to make our products as high quality as possible, and accordingly recognisable on the increasingly demanding market,'' said Marija Cafuk.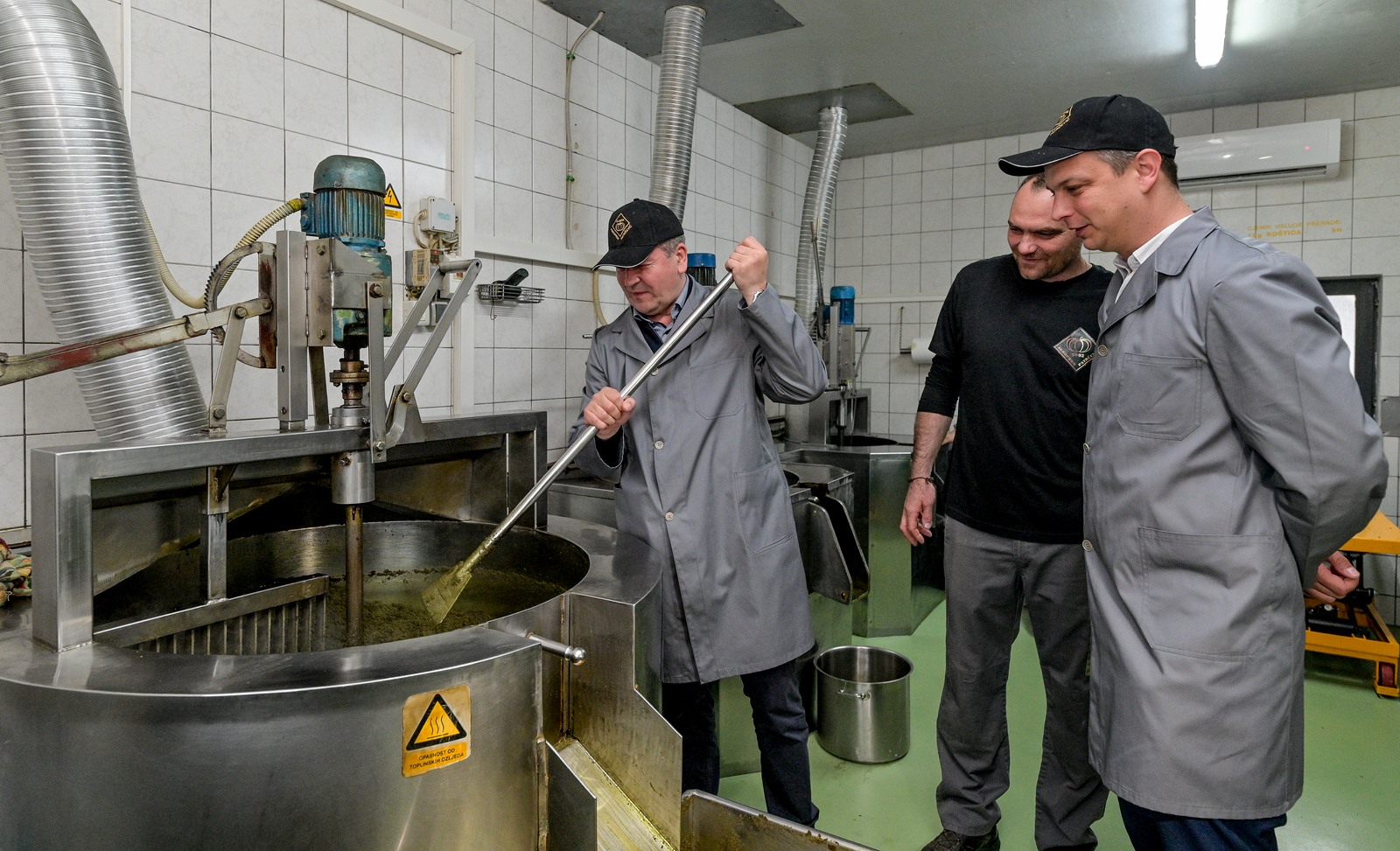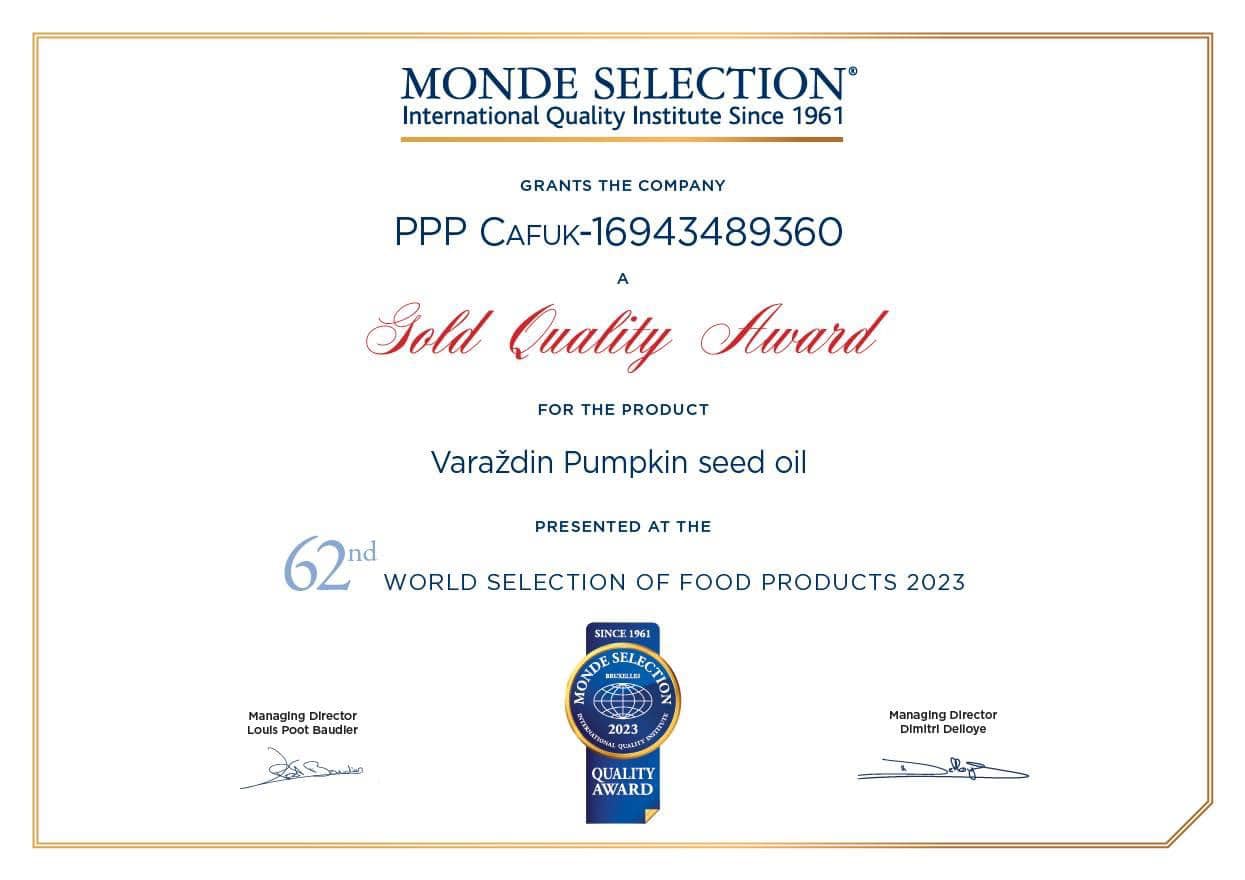 Photos credit: Varazdin County & Vidovec/Facebook
For more, make sure to check out our dedicated Made in Croatia section.