July 23, 2022 - The Four Seasons may have never opened, but that didn't affect the quality of hotels in Hvar town and Stari Grad over the last few years.
International media has not been shy about Hvar as the hotspot of summer, but that's to no one's surprise. However, instead of praising Hvar Island as one of the best in Europe (well, it was named that again, too), a different aspect of Hvar is in the spotlight this time around, outside of the sun and sea - its hotels.
Hvar Island has seen its accommodations enhanced to another level in the last few years as the rise of quality hotels have taken the front seat - and Hvar Island is now the only Croatian island with three 5-star hotels!
So, who is international media raving about?
A look at the quality hotels in Hvar town and Stari Grad.
Let's kick things off with Hvar town jewel Palace Elisabeth, a 5-star heritage hotel and historic landmark that opened in 2019.
With a vibrant history that dates back to the 13th century, Palace Elisabeth was rebuilt in 1898 and renamed Spa Hotel Empress Elisabeth, after the Austrian Empress Sisi, a crucial asset to its construction. Hvar's oldest hotel and Empress Sisi inspired Sunčani Hvar's 100 million kuna investment to transform the 3-star Hotel Palace into Palace Elisabeth, the first 5-star hotel on the island. Costing nearly 300,000 euros per room, Palace Elisabeth was also one of the most significant investments in the Croatian hotel industry. With 45 rooms and suites, Palace Elisabeth offers refined luxury and timeless design and is a member of the prestigious The Leading Hotels of the World. And things have only gone up from here.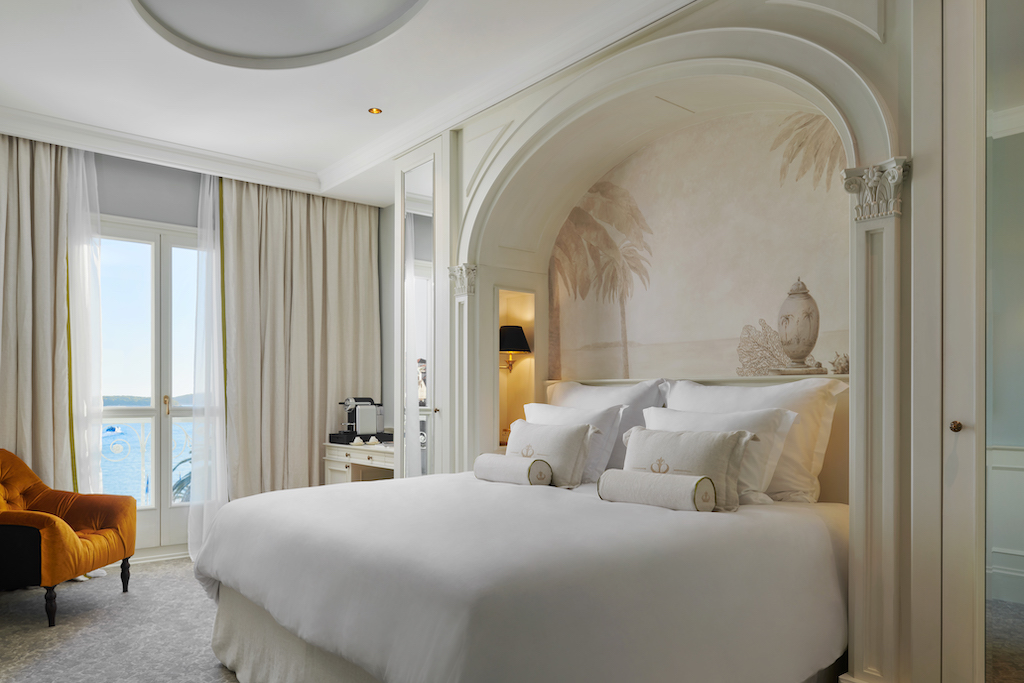 Suncani Hvar
Sunčani Hvar continued their investments to heighten Hvar town's hotel accommodation this year, also recognized by American business magazine Forbes.
Namely, the newly refurbished 4-star Beach Bay Hvar Hotel opened earlier this month as Hvar town's first-ever sustainable hotel, located just around the bend from the busy town harbor. The hotel's renovation revamped 21 rooms with many eco-friendly features for guests to enjoy an interpretive travel experience inspired by sustainable development and care for the environment. All rooms and suites also have a sea view!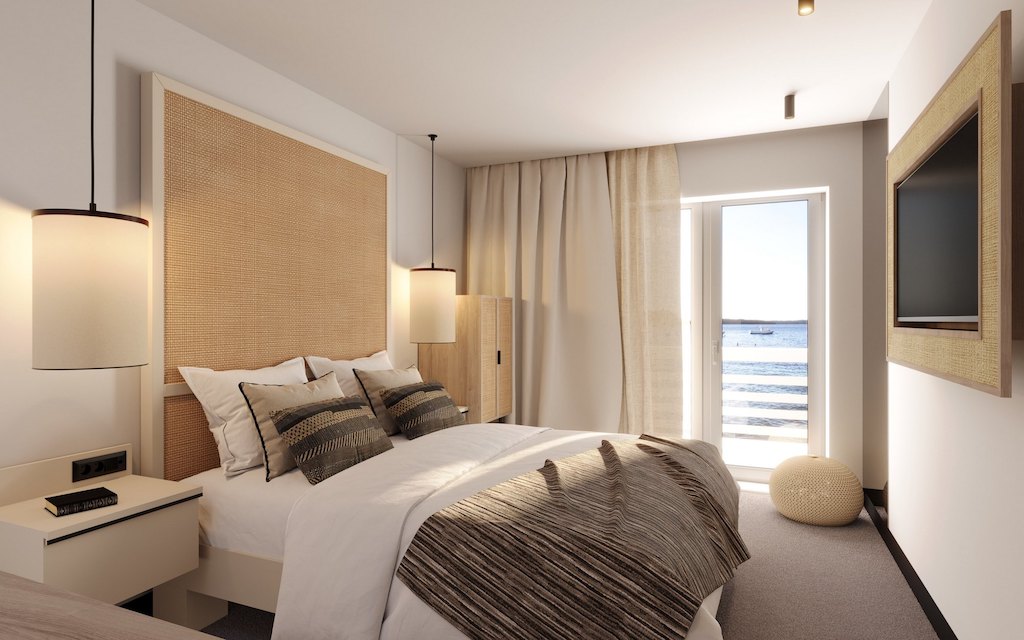 Suncani Hvar
Sunčani Hvar also pumped 40 million kuna into the newly renovated Riva Marina Hotel, one of the first hotels in Hvar town, which opened in 1914, or 15 years after Palace Elisabeth. Targeting guests primarily from the British and American markets who are after superior service and high-quality accommodation, Riva Marina offers 50 new unique rooms and suites and an upgraded restaurant and bar concept. And it's pretty hard to beat its iconic outdoor terrace with a view of the Hvar town's yachts and marina.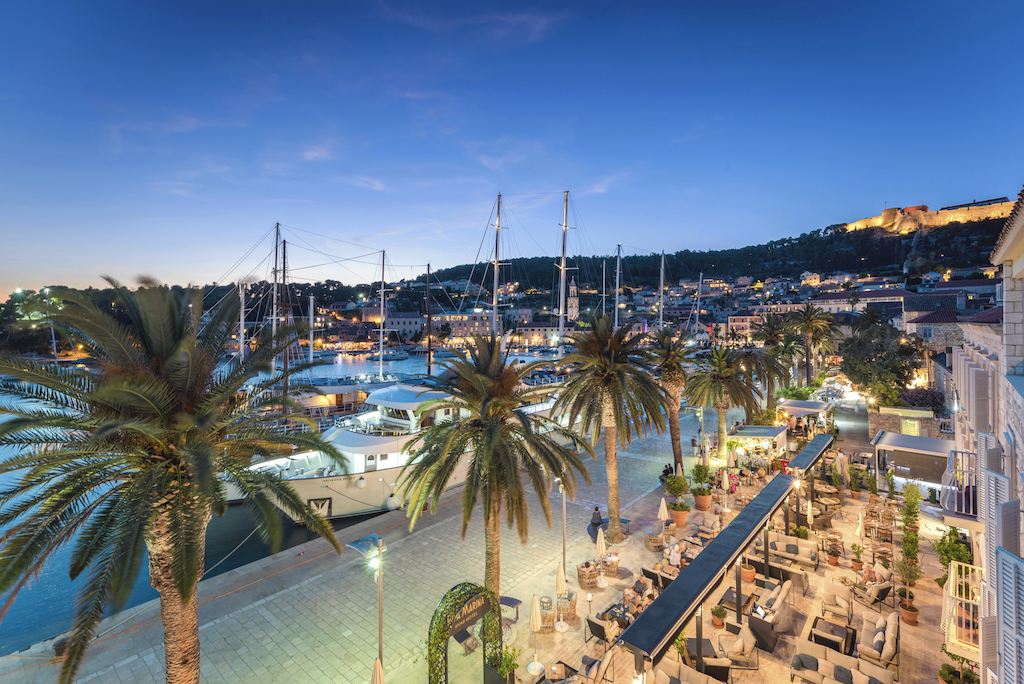 Suncani Hvar
Conde Nast Traveller also couldn't forget to mention the family-friendly Amfora Hvar Grand Beach Resort as one of the best hotels in Croatia this year, another product of the Sunčani Hotels brand.
Newcomer Moeesy Blue & Green Oasis Hotel was also applauded by Forbes as Hvar town's newest 5-star hotel just 10 minutes from the city center. With foundations dating back to 1929 (formerly known as Hotel Croatia), Moeesy has 37 rooms and four suites, pools, and a beautiful garden, spa, and Mediterranean restaurant. Its green area spans approximately 5000 sqm!
And that's just Hvar town.
The Daily Mail recently revealed it was smitten with Stari Grad, especially the 5-star Maslina Resort, a Relais & Chateaux hotel that opened in August 2020. Applauding its 'Mindful Luxury' philosophy which is seen at first glance as the facade 'blends seamlessly into the pine-tree-clad hillside,' Maslina Resort has revived Maslinica Bay with 50 rooms & suites and three villas, a standout spa, Michelin-recommended restaurant, beach bar and beach area where high-end hospitality is king. Conde Nast Traveller also named Maslina Resort one of the best hotels in Croatia this year, where Hvar's history as a well-known healing destination (since 1868) is reflected in its philosophy. A savvy, safe and serene choice away from the hustle and bustle of Hvar town.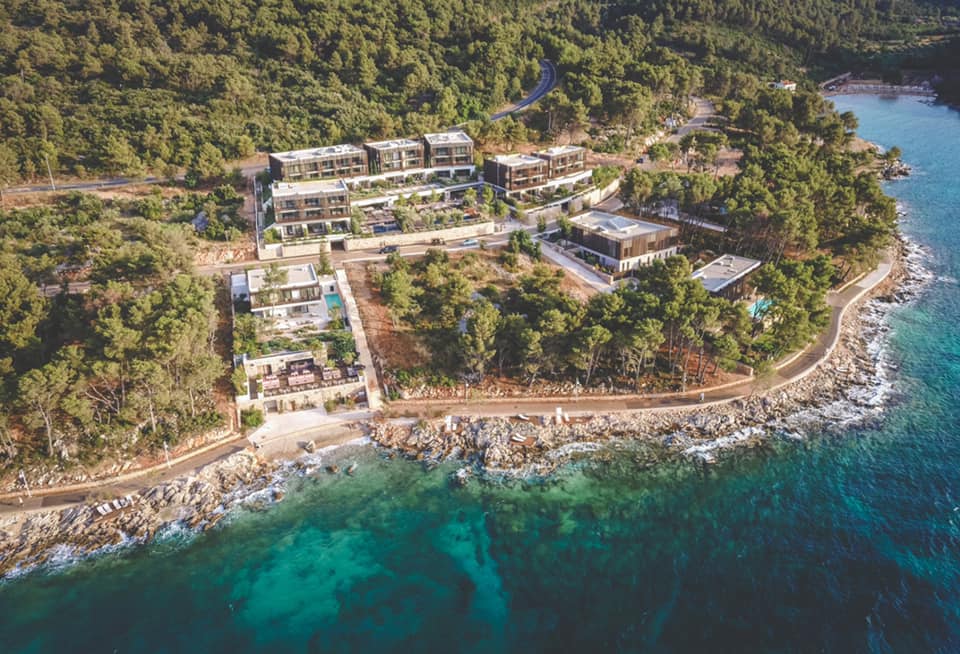 Maslina Resort
But Maslina Resort isn't the only newcomer to Stari Grad. The Valamar [PLACES] lifestyle hotel brand launched last year with the opening of HVAR [PLACESHOTEL] by Valamar, designed for travelers seeking "freedom of choice and a vibrant Mediterranean holiday in a hotel by the sea." Taking over the former hotel Lavanda, HVAR [PLACESHOTEL] by Valamar welcomed a 53 million kuna investment to reinvent accommodation suitable for the millennial generation. Offering 179 rooms, a pool complex, bars, DJs, modern design, and smart features like cashless payment and contactless check-in, this hotel is also only 50 meters from the sea.
And all this without the Four Seasons ever opening.
For more, make sure to check out our dedicated travel section.