May the 28th, 2023 - On Thursday, Congressman Dave Joyce (Republican, OH-14) announced the relaunch of the Congressional Croatian Caucus for the 118th Congress of the USA. Rep. Joyce will serve as the Co-Chair of the Caucus alongside Rep. Nanette D. Barragan (Democrat, CA-44) and Vice Chairs Rep. Claudia Tenney (Republican, NY-24) and Rep. Dan Kildee (Democrat, MI-08).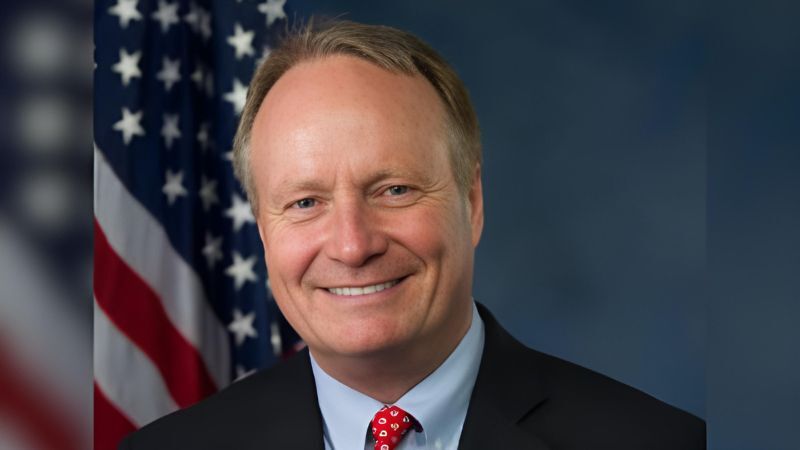 Rep. David P. Joyce | Rep. David P. Joyce Official Website
The bipartisan Congressional Croatian Caucus promotes bilateral cultural exchange between the USA and Croatia, seeking to expand the important friendship between our two nations by highlighting our shared values, engaging in cross cultural cooperation, and advancing business and trade opportunities across the Atlantic.
"Northeast Ohio is home to roughly 15,000 Americans whose primary ancestry is Croatian, representing the fourth largest concentration of Croatians in the United States," said Rep. Joyce. "Today, Croatian Americans continue to make critical contributions to our community, strengthening our state. I am proud to co-chair this caucus and look forward to working with my colleagues to advocate for the Croatian community."
"San Pedro is considered the heart of the Croatian American community in Los Angeles and home to the largest Croat population on the West Coast. I am honored to represent such a strong community that has contributed to the vibrancy and development of California's 44th Congressional District in Congress," said Rep. Barragán. "I am proud to relaunch the Congressional Croatian Caucus as its Co-chair with my colleagues and will continue to advocate for the interests of the Croatian community in my district."
"With its rich history, vibrant culture, and strategic location, Croatia plays a vital role in the region and beyond," said Rep. Tenney. "Croatia holds a special place in my heart, and I am honored to be named Vice Chair of this caucus alongside my colleagues. By re-establishing the Congressional Croatian Caucus, we aim to strengthen the ties that bind our two nations, promote cooperation in various areas of mutual interest, and foster a deeper relationship between the U.S. and Croatia. Together, we will work to promote the welfare and interests of Croatians while providing a voice for the vibrant Croatian diaspora."
"Croatia is an incredible partner and ally with the United States, and Croatian Americans have made incredible contributions to our country," said Rep, Dan Kildee. "In Congress, I will continue to look for ways to strengthen the relationship between Croatia and the United States."
"The Croatian American community is very grateful that so many congressional members belong to our caucus and are interested in issues that affect the Republic of Croatia and the Southeast Europe region. We especially want to thank the four leaders of our caucus led by Rep. David Joyce (OH) and Rep. Nanette Barragan (CA) and with newly added Vice-Chairs Rep. Claudia Tenney (NY) and Rep. Dan Kildee (MI) for their support of this congressional coalition," said Steve Rukavina, President of the National Federation of Croatian Americans Cultural Foundation.
For more, check out our lifestyle section.